Add more life in their years with Vital Support Diets
As pets grow older, it's more important than ever to pay attention to their changing needs. To help bring more life to their years, we've developed our new Vital Support line. Expertly crafted formulas provide early intervention for feline and canine renal issues, as well as mobility and cardiac support for canine patients.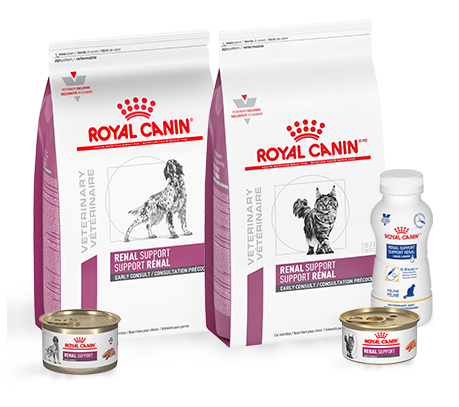 Renal Support Diets
When it comes to chronic kidney disease and other renal issues, early intervention is key. Vital Support Diets provide key nutrients like EPA, DHA, and antioxidants to help maintain healthy kidney function. With a wide range of formulas and flavors, our extensive Renal Support line provides options for a variety of feline and canine patients.
Shop Renal Diets
Coming Soon
Mobility Support Diets
Dogs change as they age, so their diet should too. When joint problems start slowing them down, look to the science-backed formulas of our Advanced Mobility Support line. They're fortified with collagen and fatty acids to help combat signs of osteoarthritis and degenerative joint disease.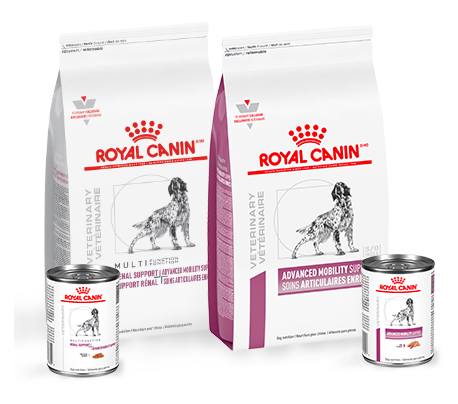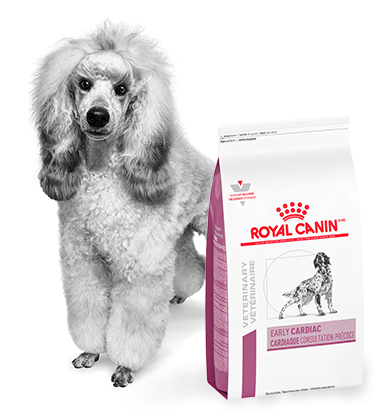 Cardiac Support Diets
Getting ahead of potential health problems means providing aging dogs with the nutrition they need. Our Early Cardiac line is made with nutrients like taurine and L-carnitine, which help maintain the health of the cardiac muscle. Moderate levels of sodium also help reduce the workload on the heart.
Shop now
Stay in The Know
We partner with the global veterinary community with a strong commitment to deliver the right nutritional solutions to cats and dogs. Become a Royal Canin customer today to gain access to e-learning modules, RACE accredited continuing education courses, and more. Learn more or sign in below.