Helping cats and dogs live their healthiest lives.
Royal Canin Live
During these unprecedented times, we at Royal Canin understand that veterinarians are facing new challenges every day as they work to meet the needs of their clients and patients. In addition to the disruptions to your normal ways of working, we also recognize that many events that provide an opportunity for continuing education (CE), for you and your staff, have been cancelled.
To address this potential need, Royal Canin will be broadcasting live virtual CE opportunities for anyone in the industry. The topics and times will vary each week and we intend to adapt the future offerings based on content and times that are in the most demand. Please share your feedback to help us make this a valuable resource for you and your staff.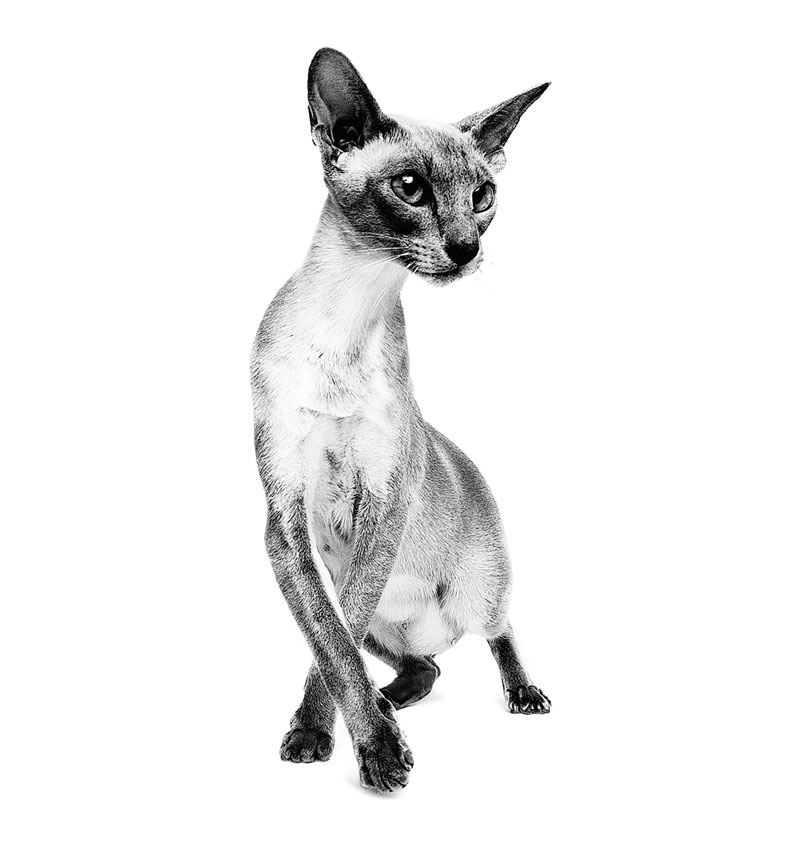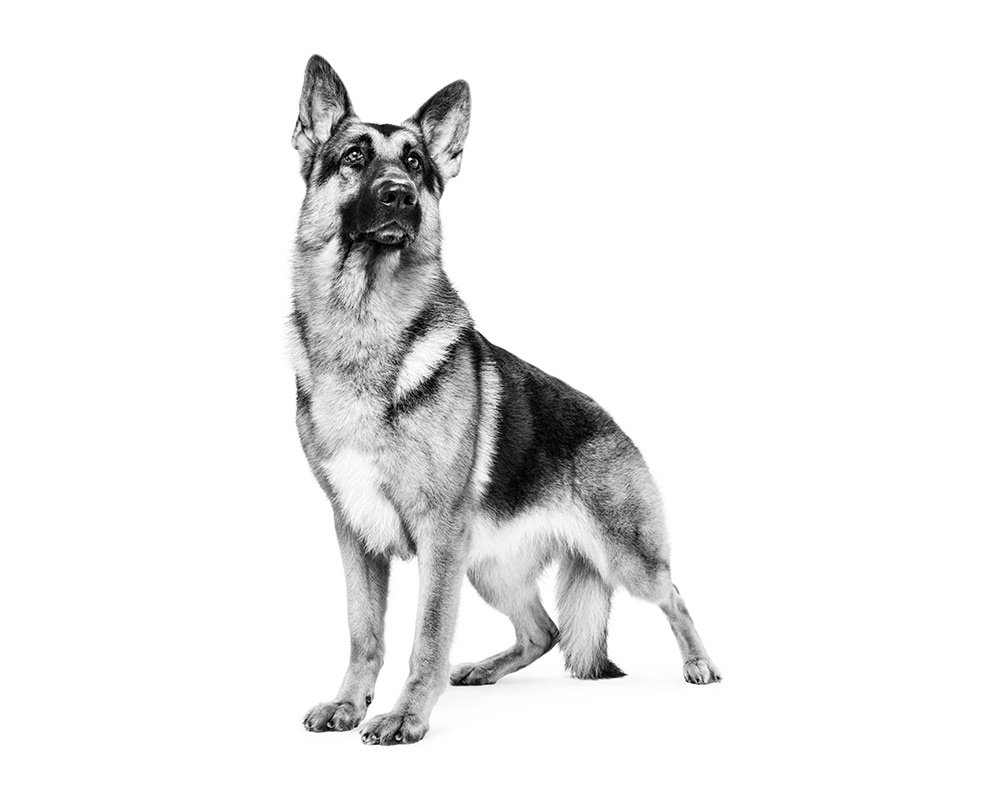 How to sign into training
Click on the registration link associated with the course offering in the guide
Enter the information requested to enter the meeting
By providing this information you are opting into email communications from Royal Canin including, but not limited to, your CE certificate and a link to a survey.​
Sit back and enjoy the broadcast!
Fill out the survey via the emailed link to help us improve the experience
CE Guide
All times in Central Standard Time
Date
Day
Time
Course
8/3/2020
Monday
7:30 PM - 9:00 PM
Nutritional Dermatoses (1.5 hr CE)
Dr. Elizabeth Layne, DVM, DACVD
8/4/2020
Tuesday
12 PM - 1 PM
Neonates, Nutrition and Caregivers (1 hr)
Dr. Jennifer Scata
8/5/2020
Wednesday
7 PM - 8 PM
Geriatric Series: 14 is the new 12: Keeping the older, arthritic patient young and mobile (1 hr CE)
Dr. Orenbuch
8/6/2020
Thursday
7 PM - 8 PM
Geriatric Series: Geriatric Nutrition (1 hr CE)
Dr. Wakshlag
8/10/2020
Monday
7 PM - 8 PM
Feline Diabetes Mellitus: Why Cats are Different (1hr CE)
Dr. Audrey Cook
8/11/2020
Tuesday
12 PM - 1 PM
Hydrolyzed Diet: Theory, practice and real world experience (1hr CE)
Dr. Adrienne Bautista
8/11/2020
Tuesday
5 PM - 6 PM
Top 5 Feline Internal Medicine Pearls (1 hr CE)
Dr. Lauren Demos
8/11/2020
Tuesday
7:30 PM - 9 PM
Gastrointestinal disease and adverse food reactions (1.5 hr CE)
Dr. Shana Schmidt
8/12/2020
Wednesday
6:00 PM - 7:30 PM
Adverse Reaction to Food: An Evidence Based Approach (1.5 hr CE)
Dr. Christine Zewe, DVM, DACVD
8/13/2020
Thursday
7 PM - 8 PM
Case Studies in Feline Dermatology (1.5 hr CE)
Jeanne Budgin, DVM, DACVD
8/17/2020
Monday
7 PM - 8 PM
The lump in the living room
Dr. Diane Delmain
8/17/2020
Monday
8 PM - 10 PM
A Case Based Discussion: How I approach Eosinophilic Granuloma Complex (2 hr CE)
Dr. Sonja Zabel
8/18/2020
Tuesday
1 PM - 2:30 PM
Top Ten Feline Nutritional Tips (1.5 hr CE)
Dr. Yanik
8/18/2020
Tuesday
5 PM - 6 PM
Feline Struvite Crystalluria
Dr. Lauren Demos
8/18/2020
Tuesday
8 PM - 9 PM
Diagnosing Feline GI Disease: Setting Yourself Up for Success (1 hr CE)
Dr. Craig Webb
8/19/2020
Wednesday
2 PM - 3:30 PM
Top Ten Feline Nutrition Tips (1.5 hr CE)
Dr. Anne Ward
8/19/2020
Wednesday
6:00 - 7:30 PM
Feline-friendly handling to enhance feline welfare (1.5 hr CE)
Dr. Ilona Rodan
8/20/2020
Thursday
12 PM - 1:30 PM
Feline-friendly handling to enhance feline welfare (1.5hr CE)
Dr. Ilona Rodan
8/20/2020
Thursday
7 PM - 8 PM
Feline Dentistry (1 hr CE)
Dr. Heidi Lobprise
8/24/2020
Monday
6:30 PM - 8 PM
Diagnostic Approach to the Pruritic Dog (1.5 hr CE)
Dr. Alicia Webb-Milum, DACVD
8/25/2020
Tuesday
11 AM - 12 PM
Compassion Fatigue, Burnout and Trauma (1 hr CE)
Diane Barone LCSW
8/25/2020
Tuesday
12 PM - 1:30 PM
Nutritional Approaches to Managing Atopic and Adverse Food Reaction Patients (1.5 hr)
Dr. Doug Yank
8/25/2020
Tuesday
7 PM - 8 PM
How to read a Pet Food Label (1 hr CE)
Dr. Jennifer Scata
8/26/2020
Wednesday
12 PM - 1 PM
Beyond Bland: Nutritional Management of Gastroenteritis and Pancreatitis (1 hr CE)
Dr. Anne Ward
8/26/2020
Wednesday
7 PM - 8 PM
Geriatric Series - Geriatric Behaviour Problems (1 hr CE)
Dr. Amy Pike
8/27/2020
Thursday
6 PM - 7 PM
Compassion Fatigue, Burnout and Trauma (1 hr CE)
Diane Barone LCSW
8/27/2020
Thursday
7 PM - 8 PM
Two are not better - Obesity and common co-morbidities (1 hr CE)
Dr. Martha Cline DACVN
Additional Resources
Course Descriptions
Define common pet food labels and other diet trends
Discuss the common myths and misconceptions surrounding ingredients and other pet food topics
Understand the nutritional truths to these myths

Distinguish evidence-based, scientific information from advertising and marketing claims on pet food
Understand how nutrition can help manage a variety of clinical conditions seen in cats
Select an appropriate diet for cats with certain disorders

Understand clinical signs and what is known about the pathogenesis of gastrointestinal adverse food reaction
Discuss how to perform a diagnostic food elimination trial
Understand what diet to selected for GI AFR
Determine next course of action if food elimination trial did not improve clinical signs

Review the importance of nutrition for critical care patients
Discuss routes of assisted feeding and dietary options for critical care patients
Discuss feeding tube case management

Learn which agencies regulate pet food
Understand how to interpret ingredient claims and listings
Differentiate between guaranteed analysis and typical nutrient content
Define and interpret nutritional adequacy statements and feeding guidelines

Recognize and manage lower urinary tract disease (LUTD) in dogs and cats with a foucs on nutritional management
Focus on the most common causes of LUTD in cats and dogs: urolithasis and feline idiopathic cystitis

Discuss the changing landscapes in veterinary pharmacies
Define the benefits of BOTH an in hospital and online pharmacy for veterinary practices
Share ways to proceed with an OLP and empower veterinarians and clients to utilize benefits appropriately

Understand the causes, risk factors, health consequences of obesity
Develop a customized weight loss program
Provide clear communication to pet owner to increase compliance

You will learn about neonate nutrition and care through three clinical cases centered on neonate health.
Speakers
Dr. Erin Hatcher is a Scientific Services Veterinarian with Royal Canin Veterinary Diets. She resides in Jacksonville, Florida and has over 9 years of small animal medicine and surgery experience. After graduating from the University of Florida's College of Veterinary Medicine in 2006, she has worked in both small animal general practices as well as emergency medicine and spent several years as a medical director for the emergency and referral center in which she worked. Dr. Hatcher has a passion for nutrition and thus has led her to join Royal Canin where she now converses with veterinarians, technicians, and staff on how nutrition can help manage disease and works to fulfill Royal Canin's mission of making a healthier world for pets.

Dr. Anne Ward is a Scientific Services Veterinarian for Royal Canin US. Anne is a resident of Issaquah, WA and serves as a scientific liaison between the veterinary community and Royal Canin throughout the Northwest. After graduating with honors from Cornell University in 2008, Anne completed a rotating internship followed by a specialty internship. She has since devoted her career to small animal practice, most recently focusing on emergency medicine in the Puget Sound region. She is passionate about the role of nutrition in preventing and managing disease and enjoys being a resource for nutrition information in the veterinary community. Anne shares her home with her husband and sons, as well her two cats, Rambo and Jojo, dogs, Tewks and Charlie, and her thoroughbred rescue, Chopper.

Dr. John Rossi is a Scientific Services Veterinarian with Royal Canin and a 2005 graduate of the University of Pennsylvania School of Veterinary Medicine. Prior to joining Royal Canin in 2018, he spent a number of years in small-animal general practice, followed by the U.S. Food and Drug Administration, and most recently, the Drexel University School of Public Health. In addition to his veterinary degree, Dr. Rossi has also completed a master's degree in bioethics as well as two postdoctoral fellowships in public health science and ethics.

Dr. Shana Schmitt graduated from Oklahoma State University College of Veterinary Medicine in 2011 and started her career working in ICU at a busy emergency hospital. After a few years she transitioned into general practice treating small animals and exotics, where she developed her passion for nutrition. As she learned more about how nutrition plays an integral role in disease management and prevention, she integrated a nutritional motto of "Every pet, every time" into her daily practice. Each patient received a complete nutritional assessment and a specific diet recommendation before leaving her office. Today, Dr. Schmitt enjoys being part of the amazing Royal Canin team as a Scientific Services Veterinarian.

Dr. Scata received her BS in Biology from Virginia Tech and, after a year working in a neuroscience laboratory, she began veterinary school at Tufts University earning her DVM in 1999. At Tufts, Dr. Scata had the benefit of a great foundation in nutrition that sparked her passion for how it not only heals patients with certain diseases but also how providing the right nutrition can help animals achieve optimal conditioning for performance. Since graduating she has enjoyed a diverse career including small animal general practice and a year practicing shelter medicine in Australia. In 2012 Dr. Scata became certified in canine rehabilitation therapy and started her own rehab practice in Colorado. As a practicing rehab therapist, she gained valuable experience working closely with two boarded surgeons and had the opportunity to treat, not only family pets, but many sporting and working dogs as well. Dr. Scata joined Royal Canin as a Scientific Services Veterinarian in 2018 where she enjoys sharing her passion for nutrition and supporting her colleagues in practice.

Dr. Leslie Estelle received her Doctor of Veterinary Medicine from the University of Wisconsin-Madison in 2006 where she was awarded AAHA's "Senior Student Clinical Proficiency in Companion Animal Medicine and Surgery". Dr. Estelle then completed a 13-month internship at VCA South Shore Animal Hospital after which she returned to Madison as a general practitioner where she enjoyed many aspects of practice, particularly geriatric medicine, dentistry and dermatology. She's an active member of AVMA, AAVN and Wisconsin's VMA. Dr. Estelle joined Royal Canin in the fall of 2015 as a Scientific Services Veterinarian and is the technical support for Illionis, Iowa, Minnesota and Wisconsin, and was awarded the Royal Canin USA "Scientific Services Veterinarian of the Year" for 2017.

Dr. Avi Deshmukh received his DVM and MS from College of Veterinary medicine, Bombay, India and Ph.D. in nutrition from Univ. of Minnesota. After receiving his Ph.D. he worked in Biochemistry Dept. in Univ. of Minnesota for 7 years, 4 years in Minnesota Agric. Dept. as a feed regulatory officer. Then he worked in Nestle Purina Company in St. Louis as a Sr. Scientist for about 12 years in R&D. For the past 15 years, he has been working for the Royal Canin as a Scientific Communication Manager.

Dr. Staci Scolavino is Royal Canin's Scientific Services Veterinarian for the Northeast. Prior to starting with Royal Canin in 2017, Dr. Scolavino was a clinician at Red Bank Veterinary Hospital in Tinton Falls, New Jersey for 8 years and spent 2 years in clinical practice in Manhattan. She completed a rotating small animal internship at Oradell Animal Hospital in Paramus, New Jersey and is a graduate of the University of Pennsylvania School of Veterinary Medicine. Dr. Scolavino is very excited to bring her passion for education and nutrition to help guide doctors and staff to make the best nutritional recommendations for their patients.

It was a childhood dream come true when Beverly received her DVM from Washington State University. Early in her 20-year career as a small animal practitioner, she developed an intense passion for nutrition and for incorporating diet into her medical protocols. Every patient she had, whether it was healthy or sick, received a personalized nutritional recommendation. She became known as the "Grub Guru" among her clinic staff. About 10 years ago, her adulthood dream came true when she became part of the Royal Canin family, where she could combine her two passions, medicine and nutrition, into a career. She currently is the Scientific Services Veterinarian for Southern California, Arizona, and Hawaii regions.

Dr. Doug Yanik is a 1980 graduate from Iowa State Veterinary School, and currently serves as Regional Scientific Services Veterinarian for Royal Canin. Dr. Yanik also has an MBA in Management from the University of North Carolina – Chapel Hill. Dr. Yanik has served as a primary care companion animal veterinarian on a full- time basis or in relief throughout his career. In addition, Doug has extensive experience in serving in industry as a Technical Services Veterinarian with Pet Food and Pharma companies. Dr. Yanik has also served as Assistant Dean at the University of Illinois College of Veterinary Medicine. Doug and his family including an amazing Golden Retriever, currently call Cary, NC home.

Veronica Whiteside is a Scientific Services Veterinarian with Royal Canin US serving OH, MI and PA. Veronica earned her Bachelor's degree in Biology/Pre-med from Hampton University in Virginia before completing her DVM at Michigan State University in 1996. Veronica spent 14 years in veterinary practice, including private, corporate and shelter practice, and 2.5 years as an Area Veterinarian with Pfizer Animal Health (now Zoetis). She was excited to land her dream job with Royal Canin in 2014 which allows her to focus on a special interest in nutrition. Veronica shares her Columbus, OH home with her furry family of one domestic short hair cat, Ozzie.

Knowledge is power and helping others obtain a better understanding of nutrition so they can speak confidently to others is the goal. Originally from North Carolina, Dr. Bautista moved to California to pursue her doctoral degree in physiology. After completing her PhD, she went on to obtain her Doctor of Veterinary Medicine at the University of California, Davis. Following her DVM, Dr. Bautista practiced small animal general and emergency medicine in Sacramento and served as the campus veterinarian for a local veterinary technology program. She returned to the University of California to complete a residency in veterinary toxicology, becoming board certified in 2015 (American Board of Veterinary Toxicology). Dr. Bautista then returned to general practice before landing in her current position with Royal Canin as a Scientific Services Veterinarian. She is excited to share her knowledge with all.

Doraica Aponte is from San Lorenzo, Puerto Rico. She obtained a Bachelor of Science from the University of Puerto Rico in 2008. She completed her veterinary medicine degree at the University of Sydney in Australia, graduating with honors in 2012. After graduation, she worked at a mixed animal practice in Melbourne, Australia for three years. In 2015 the Caribbean weather, family, and friends brought her back to Puerto Rico, where she worked briefly in a small animal practice before joining Royal Canin in November 2015. She relocated to Atlanta in 2018 where she continues working with Royal Canin as a Scientific Services Veterinarian working with veterinary schools and specialists in the South East, U.S. Doraica has a strong interest in diversity, inclusion, best practices and mentorship in the veterinary profession. Dora is an aficionado of good food and enjoys traveling, cycling, running, and scuba diving.

Dr. Patricia Burbano grew up in Carrollton, Texas. She graduated with her DVM and Undergraduate degrees from Texas A&M University. Following graduation, she joined a mixed-animal practice in Lockhart, Texas where she practiced for 5 years. In 2011 she followed her family to Denver, Colorado. There she joined Banfield Pet Hospital and served in multiple capacities as a practitioner and a people leader both at the hospital and market levels. Dr. Burbano has done an extensive amount of relief work and has experience in high volume spay/neuter. She joined Royal Canin in September of 2017. Royal Canin is an amazing fit! Dr. Burbano has always prioritized nutritional recommendations for her patients because of the vital role nutrition plays in the overall health of dogs and cats.

Dr. Jenny Grither is a University Scientific Services Veterinarian with Royal Canin. Her role at the company is now dedicated to building relationships with administration, faculty, staff and students at universities. Her number one goal at Royal Canin is to provide all students with tools and knowledge they need to provide nutritional recommendations for all cats and dogs. Dr. Grither is from St. Louis where she currently resides with her husband and two cats, Link and Bleu. She received a Bachelor of Science Degree from Truman State University in 2007 and her Doctorate of Veterinary Medicine from University of Missouri, Columbia in 2011. Prior to joining Royal Canin as a Scientific Services Veterinarian in June of 2014, she was in private practice for three years. Dr. Grither also does relief work locally when she isn't spending time with her pets, family, and friends.